Category Archives:
hypno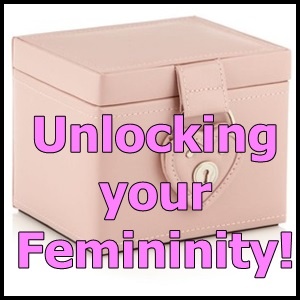 My most popular video this past week was Boob Stupid. What makes a Good Sissy and My brainwashing Femdom file Ultimate Mind Control were My most poular audio recordings this past week. Also My feminization audio file Unlocking your Femininity appeared on the most popular marque.
My phone and chat lines will be on per My regular schedule today!
Appearing on Niteflirt Marque
Relax and listen to My voice…it flows through your mind…so seductively…erotically…feeling so relaxed…so peaceful..so at ease…so feminine. Deep in trance you will embrace these feelings and as you go deeper you will unlock all your feminine feelings and desires! I have the key and am giving you permission. Permission to free all those feelings, emotions and desires! Featuring elements of erotic hypnosis, brainwashing Femdom, mind control, feminization, feminine hypnosis, hypno sissy (AVAILABLE HERE ON CLIPS4SALE)
Most Popular Video
There is something about all natural breasts like Mine! They move differently, look differently and look much more natural! I was gifted with gorgeous breasts, perfect for worship and perfect for stupefying you! My all natural breasts are just one of the things that make you weak for Goddess! As you gaze at them you become boob stupid! Boob stupid doesn't apply to just submissive men! It is most men! Combined with My sexy toned legs and a pair of high heels as they click, your head turns. Then as you see Me My breasts your palms start to sweat, you become tongue tied and you are boob stupid! It is very powerful and empowering to know that My all natural breasts will put you into the state of boob stupid! Featuring Femdom, manipulation, Worship, cleavage, all natural breasts, breast worship (AVAILABLE HERE ON CLIPS4SALE)
Most Popular Audio
What makes a good sissy? More importantly what makes a goody sissy for Me? This new recording gives you ten of the ways you can be a good sissy and please Me. By now you surely know some of them such as cock worship, anal training and humiliation! This is the start of being a good sissy for Me!
This is one of the most devious, wicked and seductive mind control recordings I have ever done! Truly considered extreme manipulation by brainwashing you and manipulating your memory. Right now you are quite sure, no you KNOW that you have never met Me. Never had any interaction with Me. But after I enter and take control of your mind, you will no longer be sure! The memories are so real and so clear! This is why you are so enthralled and addicted to Me! The memory is burned into your mind! Oh and this is just the beginning! Featuring elements of mind fuck, brain washing, mind control, false memories, sexual memories, brainwashing Femdom (AVAILABLE HERE ON CLIPS4SALE)
Recent Releases
Consumed. Consumed by the thought of being owned and controlled. Every hand gesture, every word I speak takes you down deeper as the feelings of submission intensify. With My seductive voice flowing through your mind I bring you into dream state. Dropping you again and again you feel yourself becoming consumed. Consumed by Goddess. Consumed by the thought of being owned. Stroking My stocking clad legs I manipulate your mind totally and completely. Making you want what I want which is your total surrender. Featuring Femdom, mesmerization, mesmerize, finger snapping, hand gestures, long red nails, triggers, dream state, stockings, high heels, brainwashing Femdom (AVAILABLE HERE ON CLIPS4SALE)
~NEW ~ Pussy Free Chronic Masturbator 
Panties. Panties and MORE panties! More and more masturbation! More panties always lead to intense edging and masturbation sessions. I know that once you are in panties it is irresistible to start rubbing and stroking. The panty wearing IS leading to being more feminine AND being a sissy! More feminization like waxing your legs and eventually a complete body waxing! All these things panties, feminization, waxing and chronic masturbation have been leading you to a pussy free life. Which is exactly what I want! Which is exactly what you deserve because you know you do not deserve pussy! Featuring panty humiliation, panty obsession, panty reinforcement, pussy free reinforcement, masturbation encouragement, chronic masturbation