Mind Control Dream State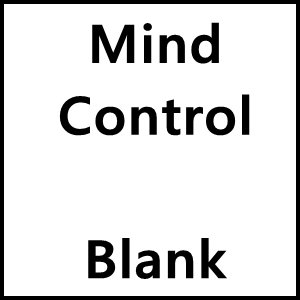 My new audio file Mind Control Dream State Devoted slave is designed to not only wash away and eliminate thoughts but to also put you into dream state and deepen your devotion!
~ NEW ~ Mind Control Dream State Devoted slave
Floating, drifting focusing on My words and My commands you relax as I bring you into dream state. A deep submissive state where with My seductive voice I erase thoughts, erase thought processes. Brainwashing and deep conditioning as you are compelled by My voice you crave to hear My next words, crave to hear My next commands. Reprogramming you into a devoted slave. The deeper you go the deeper your devotion. The deeper you go the deeper your worship. the deeper you go the deeper your adoration. Featuring Femdom hypnosis, mind control, brainwashing, visualization, dream state, finger snapping, devotion
TODAYS SPOTLIGHT FILE
Conditioning you continues as I use My voice, gestures and pendant to take you deeper and deeper! As I manipulate the pendant, I manipulate your mind! So relaxing. The Pendant is so mesmerizing, so hypnotizing. By now you don't even know what is happening to you! So you just stare, you cannot look away. The pendant swirling, then back and forth. Relax…Just relax and go deeper and deeper. The seductive sound of My voice combined with the pendant as you get sleepier and sleepier. That's it. Just let go and listen to the sound of My voice as your eyelids get heavier and heavier. Featuring Femdom, Femdom hypnosis, hypnotized, pendant, deeper, sleepier
This audio recording is particularly erotic and touches on those deep feelings of submission. The craving and need you have always had to serve a powerful Dominant Woman. Bringing you into trance, I begin implanting in your subconscious mind that you WILL Come to Me! My seductive voice using the words and phrases that you need to hear to surrender. My voice so deep in your subconscious as I make you want what I want! I know and recognize your deep need, your deep craving for surrendering and letting go of all control! Featuring Femdom, Femdom hypnosis, trancing, mental domination, brainwashing
My voice flows through your mind as I take you down deeper and deeper. It is time for Me to plant another hypnotic suggestion. This suggestion will be effective whether you are in a trance or not. It is so simple. It is so easy for Me to infiltrate your subconscious and implant My suggestion. Manipulating your mind and speaking directly to your subconscious I continue My Mind Manipulation by imprinting a suggestion so that your mind will immediately become blank!
Femme Brainwashing ~ Align your Mind 
Listen to Goddesses voice as I go deep into your subconscious. Those feminine thoughts and traits have ALWAYS been there. Even when you have tried to bury them they have always been there! It IS who you truly are, who you want to be and who Goddess wants you to be! Giving in to all those feminine urges, having a smooth closely shaved body becoming more and more femme! Featuring Femdom, mind control, femme encouragement, feminization, emasculation, behavior modification
Did you know I have over 1500 videos, audios and other files listed on Niteflirt? I realize it can be overwhelming however I would be more than happy to make recommendations based on your erotic interests! Simply send Me an email or chat message letting Me know your interests!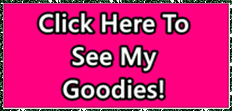 I have another profile here on Niteflirt MistressGoddessNatasha. There was just not enough space for all My audio and video files in just one place. Many of My new files will be uploaded there. VISIT MY NEW PROFILE HERE