Category Archives:
femdom videos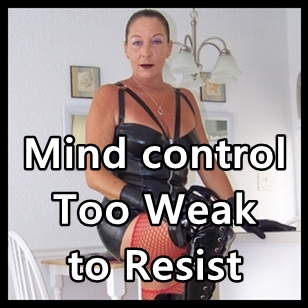 I hope that your week is going well! This morning I was up early released a new Domme Hypnosis Mind Control video and  saw a beautiful sunrise early this morning and had breakfast on the beach. Now I am available for calls and chat. As you probably know Wednesday is also one of the days that I engage in exposure! It IS the second busiest day for social media. It is time to make you sissy famous!
By now you are aware that I have been practicing Femdom Hypnosis Mind Control since 1992. It is one of My favorite ways to control your thoughts, desires and actions!
~ NEW ~ Mind Control Wrapped Around My Finger
Wearing a cleavage enhancing red halter dress I manipulate the pendant as I manipulate your mind! I have made sure that you want what I want and you are so wrapped around My finger! I know you can feel the tightness of My leash, the collar as you wait for Goddess to snap Her fingers. Feeling so happy and content being permanently hypnotized. I WANT you to go deeper. Permanently hypnotized exactly as I planned. Compelled by My voice. Compelled by the pendant. The swirling pendant taking you down just like My voice does! Of course also the color red…red lipstick, long red nails, red dress. It all triggers you with no effort at all. In your mind's eye you are kneeling and offering yourself in subjugation. Because you are owned, you are controlled, and you are exactly where you were meant to be! Intense feelings as you drop with every snap of My fingers! Featuring Domme Hypnosis Mind Control. Femdom hypnosis, mind control, all natural breasts, cleavage, finger snapping, dropping, long red nails, red lipstick
TODAYS SPOTLIGHT FILE
This mind control video takes you down into a deep state of relaxation while your conscious mind takes a rest. Your subconscious mind will absorb all that I say…you find My voice so seductive…so erotic….the sound of My voice arouses and excites you….just as the sight of Me…the sight of My stockings and the vision of Me smoking a cigarette! Featuring Domme Hypnosis Mind Control, fetish, smoking, stockings, thigh highs, smoking fetish, mesmerization, mesmerize, mind fuck, mental domination, femdom, female domination, high heels, mind control, brainwashing (AVAILABLE HERE ON CLIPS4SALE)
One of the questions that I am asked every day is what files I recommend so in My emails I high light some of My favorites as well as My recommendations.
It can happen anywhere, at any time! It may be a nightclub, bar, restaurant. It may be what you first notice. The bright gold pendant with black enamel trim. Watching the pendant and in your mind you hear the word "Relax". It resonates over and over in your mind as your eyes follow the pendant. As I walk away you can't help but follow. Following Me. Following the pendant down the hallway unable to resist! As I turn towards you I command you to look into My eyes and feel yourself getting sleepy. Eyelids feeling so heavy. A fleeting thought of what is happening but it is easily forgotten. Unable to look away as you get sleepier and sleepier you cannot look away! Featuring Femdom hypnosis, trancing, erotic hypnosis, covert hypnosis, pendant, cleavage (AVAILABLE HERE ON CLIPS4SALE)
My make up perfectly done high lighting My piercing blue eyes I knew that it would not take long for you to crave more mind control. The swirling pendant takes you down and Goddess says you will drop. Goddess says you will go deep. In a deep state of hypnois Goddess controls you and wants you mindless. No thinking, no more thoughts becoming mindless and permanently hypnotized. Dropping deeper and surrendering all! Featuring Femdom hypnosis, trancing, pendant, long red nails, finger snap, drop, triggers, hand gestures (AVAILABE HERE ON CLIPS4SALE)
Mind Control Addicted My Voice
Yes, I know that you have listened to mind control and suggestions before. But now, there is My voice. So soothing, flowing through your mind, relaxing you. As I put you deep, deep into a state of relaxation bringing you deeper than you have ever been. My voice is so beautiful, so melodious that you could listen to it forever! Of course, you will become addicted just as I have suggested when you are completely under, You simply cannot help yourself…..you are addicted to MY voice.  Featuring mind fuck, mesmerize, hypnosis, erotic hypnosis, addiction, worship, femdom, mental domination (AVAILABLE HERE ON CLIPS4SALE)
My video Goddess Says contains an anchor trigger which appears in subsequent recordings
My voice flows through your mind with each hand gesture. Taking you down deeper and deeper as the light reflects off My pendant. Conscious mind taking a rest. Subconscious mind absorbing all that I say including your new trigger. Goddess says. Goddess says you will obey. Goddess says you will submit. Reiterating and imprinting the new trigger deep in your subconscious! Getting weaker and going deeper! Featuring Femdom hypnosis, mind control, hand gestures, trigger, imprinting (AVAILABLE HERE ON CLIPS4SALE)