Category Archives:
dildo
The popularity of My bbc big black cock recordings continue to grow! What a busy week! Filming videos and taking new photos took up a majority of My time but I did find time for some new recordings as well as some custom requests!
This past week My most popular video has been Black Stockings Well Worn Pumps and My most popular audio recording was Witnessing a Castration although My new Breeding Stall was a very close second! In fact Breeding Stall is currently on the most popular marque and has been all week!
This upcoming week I will be back to My regular schedule of phone calls and recordings as I begin editing and releasing My new videos!
MOST POPULAR VIDEO
Black Pantyhose ~ Black Leather Pumps
Dressed in a tight fitting red dress, black stockings and black leather pumps I enter the room showing off My latest pair of sheer black patterned stockings. They are so soft and so sheer and the pattern high lights My legs and ass as the camera roams. Stroking the stockings I engage in some high heels dangling and then slip out of My dress. The cleavage enhancing push up bra and stockings with high heels are perfect for admiring. I stand and turn showing off every angle. Then I stand and walk over to an easy chair. I am so enjoying these black patterned pantyhose! They are so soft and smooth AND sheer! Look at My beautiful black leather pumps! Do you see how well worn they are? I show you the inside where you can clearly see the outline of My beautiful size 6 foot! As a matter of fact BOTH of these high heels are deliciously well worn! Hmmm.maybe it is time for a new pair! These well worn leather pumps will go to one very lucky male!
MOST POPULAR AUDIO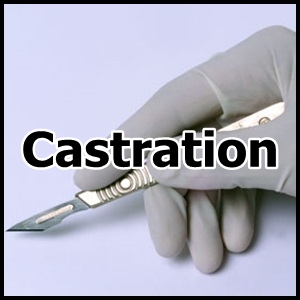 Witness to a Castration: My fascination and fetish for emasculation especially castration began 9 years ago when I was actually invited to witness a boi's castration at the hands of his master. This particular event is burned in My memory and is not one I will EVER forget. Witnessing the boi's humiliation, the physical helplessness and vulnerability as well as the actual event and the after effects were thrilling and erotic! This recording is My sharing of the event ,what it entailed and how it was performed
THIS WEEK'S RELEASES
Finally , I have allowed you to serve Me in person! It has been a long road with many twists and turns.Many tasks have been performed and assignments completed. I have decided that you are ready. Ready for complete surrender. No more free will. No compromises. The word no is no longer in your vocabulary. Blind obedience without hesitation. As you kneel in front of Me I reiterate once again that I am in control. That you no longer have free will to do as you please and you will follow My commands exactly as they are given. The only things that matter at this point are Goddesses wants, needs and desires. Once you have agreed there is no going back. No safe word. No escape. I have something special planned. Something that will emasculate you and bring you to the point of being completely broken. Forcibly restrained, vulnerable and helpless you will be taken again and again. After a session or two in My breeding stall you will be completely changed mentally and emotionally! Oh, not quite what you expected, was it? I did tell you to leave your expectations and own desires at the door.
This erotic BBC big black cock file is HOT! I know that you dream of all BBC big black cock! Watching video after video imagining yourself in those vulnerable helpless positions! The bulls that I know would love to put you in your place and show you their cock superiority! They like nothing better than to use a white boi like you! Aggressive, hard fucking beginning with a deep throat fucking is sure to put you in your place! What I want is more than just a fantasy! Repeat after Me "I am a BBC bitch". "I love BBC big black cock."
These five high definition photos are from this week's photo shoot! Includes two panty peek photos, sexy photos of strappy sandals and more!
Punished, Humiliated and Anally Used 
Dressed in full tight black latex I lead you to the stage by leash in only panties, stockings and garter belt. The first thing I do is rip your panties off. I have invited a crowd to witness both your humiliation and your punishment! They are quite blood thirsty and clamor for more as I use a flogger, paddle, cane and then bull whip. But I don't want them to just witness a punishment but your degradation and humiliation! My assistants bring a huge black strapon with harness which you hold as I step into. Holding it in front of your face you TRY but cannot get the whole thing in your mouth. Then restraining you on your hands and knees I use a lube filled syringe to fill your upturned ass. Suddenly two black bulls with their bbc big black cock throbbing erections enter the stage and you realize your humiliation is only beginning! Features BBC, double penetration, strapon, Femdom, humiliation, anal abuse, gaping, humiliation