Category Archives:
Female Supremacy
Good morning!
As you probably know I have been involved in the Lifestyle for many years. I first started recording audio and videos in the early 90's. I refer to these as from CLASSIC Goddess Natasha Videos Photos. Most of these are exclusives here and not available to the public. These are too hot for goodies! One of them is My most popular  Classic Goddess Natasha videos photos called Oral slave which is My bestselling video to this day! I hope you enjoy them!
It is hard to believe that September is almost over! However I am enjoying the weather as it starts to change to fall ~ or what passes for fall in Florida!
Today My phone and chat lines are on and will be on through out the day.
CLASSIC Goddess Natasha
This was My very FIRST video ever recorded! In addition it is My most popular worship video of all time!
Classic Goddess Natasha Videos Photos
CLASSIC Goddess Natasha Oral slave 
From beginning to end, this video is full of ass worship, face sitting and smothering!
Dressed in black bra, G-string, garter belt & stockings with knee high leather boots a new slave needs training! Kiss the collar, kiss My boots to greet Me and then the questions begin! What is a slave's purpose….why are Females superior to males? Wrong answers and out comes the riding crop! Next I lean over the table so slave can begin worshiping My ass
I instruct My slave further, Bury your face in My ass slave, I instruct him next. I am not really pleased with his performance or his answers to My questions so I instruct him to rest his head on the floor between My legs-ass up! I hold his head tightly with My boots and the riding crop is applied to his ass-liberally. Then I sit down to torment his nipples and slap his face repeatedly when he doesn't please Me!
Holding slave's shoulders he is commanded to remove My leather G-string. As I sit I pull his head between My legs for some oral commands. He will pay for that privilege as I smack his ass with a riding crop! I lock My legs around his neck and he is trapped!
I grab his head by his hair and scold slave then instruct him to lay on his back as I restrain his arms. he speaks out of turn and I slap his face, torment his nipples and sit on his chest. I straddle his face so he can really bring Me pleasure! Straddling slave's face, he is given commands as I ride his face.
CLASSIC Goddess Natasha Photo Set 
When changing computers and cleaning out My hard drive, I came across these photos! Some of these have not been made public in over 20 years! That definitely makes them CLASSIC Goddess Natasha!
Dressed in a silver and black one piece teddy with G-string, garters and black stockings, I enter to release slave who is locked in one of My cages so he can serve Me. A collar is put on and he kisses My stocking feet then assists Me in putting on and lacing up My knee high black leather boots as I dig the heel into the top of his thigh-he worships My boots as I instruct him
CLASSIC GODDESS NATASHA! Wearing knee high patent leather boots, leather thong and garters with fishnet stockings and tight fighting leather teddy, I am ready to give My new slave his first training session Watch this first session with a new slave-learn as he learns how to serve a Lifestyle Dominatrix . A great video for those slaves who have always wanted and those who need to know the proper way to serve and please a Mistress! Attaching a collar to show his submission and servitude, I also instruct him in a subservient attitude and demeanor. I ask him why are you here today? Of course, he knows that it is to serve and please Me! I address things that displease Me such as repeating Myself. This lesson includes Obedience training, boot & body worship, nipple play, nipple clamps and much more! Featuring Femdom, Classic Goddess Natasha Videos Photos
My slave has been locked in a chastity device for a year…ever since I took him to be pierced! It was one year ago when I took My slave to be pierced and after it healed I locked the chastity device on that attaches through his piercing. He is actually looking forward to another piercing and asks when I will be taking him! I grill him as to why I have him in a chastity device as I play with him on the X-cross. I attached nipple clamps, use different implements for ball slapping and cock beating. Featuring chastity, Female Domination, Femdom, Classic Goddess Natasha Videos Photos
Did you know I have over 1100 goodies listed on Niteflirt? I realize it can be overwhelming however I would be more than happy to make recommendations based on your erotic interests!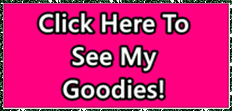 I am getting closer to removing ALL photos to make room for new recordings and photos!
This is your chance to obtain dozens and dozens of photos including some that have never been released! These photos feature many different fetishes and interests including boots, leather, latex, upskirt, stockings, sheer bras and sheer panties, CLASSIC Goddess Natasha, bikini photos, thong and panties, pantyhose, high heels, and so much more! All of them are high definition photos taken by a professional photographer. They are NOT stills or gfs from videos!
Download them now and get them before they are gone!
Below is just a sample of some of the photos that are featured!
Goddess Natasha's High Definition Photo Collection