Tag Archives:
female supremacy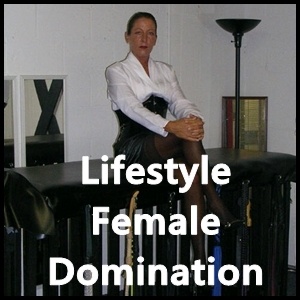 My Lifestyle Femdom fetish recordings are available on Niteflirt, Clips4Sale and also iwantclips.
My most popular video this past week was on the topic of Female Led Relationship. Extreme Femdom Emasculation was My most poular audio recording this past week. Also Craving to be Owned appeared on the marque for most popular files on the site. If you missed them, I also released three new recordings.
Appearing on Marque
I know that you are craving this life. I know that you NEED this life. Submitting to Me. Surrendering to Me. Know that your life will be so much better. The fact is that you want to be owned, you craved to be owned. You need My dominance, My guideance and My control. I already know you will surrender to Me. There will be a surrendering of many things like your personal power, your freedom, your free will, your sexuality and your sexual activities. I will be in control of all of these things. Leaving that old life behind and embracing your new life. This life that you crave. This life that you need. Actually, I know that you already belong to Me! I know so much about you already. Deepest desires, secret fantasies and so much personal information. Just in case you need that extra push to take the last step to being owned completely and totally. Complete surrender and ownership! Where you truly belong.
Most Popular Video
Dressed in a black leather bustier and opera length black leather gloves, I sit and give you a brief overview of My ideas of Female Led Relationships and the role they play in different Lifestyles. Of course, you know that I think all relationships should be Female Led AND based on Female Supremacy! (AVAILABLE HERE ON CLIPS4SALE)
Most Popular Audio
I know that you get so excited when you know Goddess wants to play with you! But you have no idea just how cruel I can be or when I am feeling sadistic exactly what I will do to you! Especially if I am not pleased OR I don't feel that your emasculation is complete. I see there are still remnants of that male ego lingering and I know just how to crush it! Everything I am going to do to you is to show you that I am in control, that you belong to Me and that I can do whatever I please to you! Bound, penis gag inserted, legs spread with a chastity cage on you, your ass filled you feel helpless and vulnerable as you hear the click of My high heels! Featuring Femdom, Lifestyle Femdom fetish, extreme Femdom, anal training, cum slut ,breaking a slave, emasculation, humiliation, cum swallowing, cum drinking, bondage, inflatable plug (AVAILABLE HERE ON CLIPS4SALE)
Recent Releases
~NEW ~ Goddess Says..for Sissys 
Goddesses voice is so powerful and seductive! With My words and phrases reinforcing your femininity and sissification! Goddess says..you ARE a sissy. Goddess says…you have always been a sissy. Goddess says…you will always be a sissy. Goddess says..being a good girl means being a good sissy! An obedient sissy who longs to serve and please! Listen closely and often to Goddess says to become the good girl I KNOW you want to be! Featuring Femdom, sissification, good girl, obedience (AVAILABLE HERE ON CLIPS4SALE)
We both know that you are becoming more of a sissy slut and crave being a good sissy slut! I am pleased with your progress and My goal has always been for you to be a sissy slut! Not only being neat and well put together paying attention to every detail. By you know My saying sexy is as sexy does! Becoming more and more feminine and yes appealing and desireable! Being smoothly shaven all the time so the stockings glide right on. Legs and stockings are very erotic and very arousing making you feel feminine and sexy! I do want you to be ready, prepare yourself to eventually be waxed. It will not only make you feel like more of a sissy but the elements of embarassment of going to the salon and acknowledgement are especially emasculating! My sissy slut I do want you to keep that in mind! Also being in chastity, being plugged and being in panties are all leading to My ultimate goal of making you the best sissy slut you can be! Featuring elements of feminization, sissification, femme encouragement, sissy slut
I know that you have tried again and again to stop. Stop watching porn. Stop searching for big cock. Stop looking at big cock. Stop masturbating to big cock. Stop craving big cock. Maybe you were able to stop…but not for long. Now the craving is back stronger than ever. Stronger than it was before. It is time to accept that you aroused by big cock. Admit and accept that you crave big cock. Admit and accept that big cock IS what makes you hard. Featuring Femdom, big cock, big cock addiction, masturbation encouragement, big cock affirmations