Female Superiority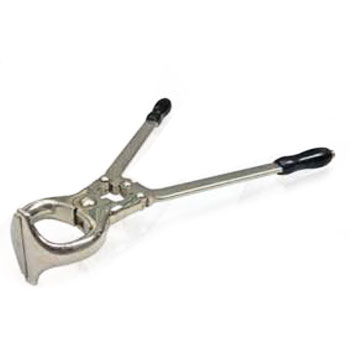 Female Superiority at what might be considered extreme
SLAVERY OF THE INFERIOR MALE AT GODDESS NATASHA' S SLAVE FARM
PART 1
The year is 2014 and as predicted and preached by Superior Females such as Goddess Natasha Lifestyle Female Supremacist and other Superior Ladies, male subjugation and slavery to the Female has finally arrived and become acceptable in today's world.
Introduction: Female Superiority and the Law
Governments in all countries around the world have now passed the bill enabling and granting all Superior Females the right to enslave males legally and completely through the philosophy of Female Superiority. Every male has now merely to verbally and contractually agree to the Ladies rules of slavery and, once accepted by the Lady it becomes legal and enforceable by law. As part of the male slavery law, it has also become legal for the Lady who contractually owns a male slave to castrate the male by any means she desires and every male knows and understands that once contractually enslaved to a Lady, he has no right to resist or stop the Superior Female doing exactly as she desires. The result of the new laws has seen massive changes in everyday life around the world.
Naked males albeit in chastity or castrated,  under strict control of the Female are now a common sight in everyday life and this has now become an acceptable and inevitable progression to every Female and ordinary males. Not every male has resigned himself to Female Rule as male slavery has not yet become compulsory, however as can be seen, this is only a few years away as the total enslavement of the male is reached. Once the law became absolute submissive males in the thousands submitted to the Superior Female and became slaves overnight.
Slave Farms such as Supreme Goddess Natasha's became centers where Females could enroll and bring their male slaves for training and learn torture and punishment techniques under Her direction and these would all be filmed and made available to other Female Owners. Goddess Natasha had also pioneered and developed the first of many male Castration centers. Here, a Lady could bring her male slave to undergo and endure a harsh Female controlled and witnessed castration, performed by Goddess Natasha and assisted by the Lady Owner.
All methods of male castration are routinely performed on most days and there is a large auditorium for visiting Females wishing to learn more and witness the Castration. Goddess Natasha regularly runs training seminars of Female Superiority and male torture techniques for Ladies and has a specially equipped hall with many various whipping benches, cruxification crosses and other items for the torture of male slaves.
Every Demonstration is always full to capacity with budding Ladies of all ages who come to witness and learn the various techniques of male subjugation and training. As Goddess Natasha personally owns over one hundred male slaves, male subjects are always available on demand. Goddess Natasha is also a registered trainer and seller of male slaves and holds a public auction once a week where Ladies come to bid and buy trained and partly trained male slaves. All male slaves around the world are branded with a registered number which denotes they are legal slaves to Females and as such there is nothing a registered Lady Owner cannot do to it. male slaves can be sold, auctioned, given and can also be disposed of by the Lady after applying to the Government when the slave is of no further use to the Female. This is true slavery in its purest form as it should be for any male.
Sign up at Niteflirt and talk to Me FREE