Tag Archives:
chastity device
Chastity Cage
Once again I am talking about and recording videos about using chastity to control a male. However, today is a little different. Recently, a slave of Mine and I went to the Fetish Factory to purchase a chastity cage. (See photos Below) In the near future, I will be locking him in and requiring him to wear it for three days.
Three days of complete surrender
As you may know I am all about control. The more control I have the more powerful and erotic I find it. It's not all about the sexual control either. This is not only the surrender of his sexual activities but also the surrender of his daily life leaving all the decision making up to Me. So for three days his total focus will be on pleasing Me no matter what form it takes. Seeing to My comfort and every need. Amusing Me in any way I desire. By that, I truly mean in ANY way I desire! Oh, I have such wonderful things running through My mind! Some of them involve pain. A lot of pain. For instance, a SEVERE caning or beating. The kind of beating that leaves marks that need days to heal. Floggings that leave beautiful welts. The kind of corporal punishment that requires him to be tightly restrained. Nights out at the gay leather bar. Afternoons at the adult movie theater..The list goes on…..I am already thinking that three days won't be enough!
Preparing for three days
The first step was of course to obtain a chastity device. I really liked this chastity cage in particular. That was done and he has been wearing it off and on to get used to it and see how it feels. Also, it is a good way to tease him about the upcoming events ~smile~
Secondly, I am writing up a contract for him to read and sign detailing what is required of him. Is this necessary? No, not really but I find it especially erotic.
Thirdly, talking about it with him and the different aspects of what I might be doing to him heightens the anticipation for both of us.
Chastity Cage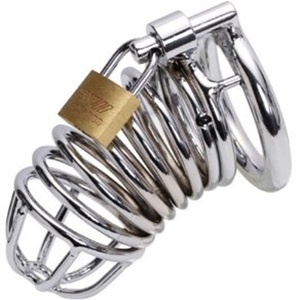 Click Here to Preview My latest video on chastity called "Exerting More and More Control"
Click Here to View All My Videos on Chastity
Chastity and chastity devices seem to have become very popular topics recently. As many of you know I have ALWAYS been a proponent of controlling a male's orgasm as a way of controlling him and deepening his submission. I have many videos and recordings on the subject.
There are so many devices but I prefer the permanence of stainless steel devices. There is just something so erotic knowing that a male and his orgasms are completely under My control!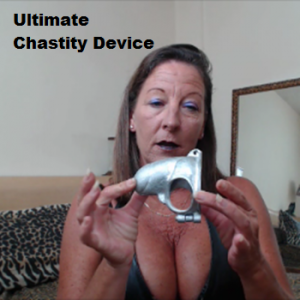 The Ultimate Chastity Device DOWNLOAD HERE

I have been traveling a lot this winter to see some special people (you know who you are!) so a number of things have been neglected! Like My blog….

My site has just been redone and I have to  say it looks fantastic! ~smile~My Web Site Stop by for a visit!

Also both of My clips4salestudios are going strong! I cover many subjects like chastity, slave training, worship and more! I actually might open a third just for videos featuring My gorgeous feet! Every time I have an idea, out comes the camera for a video! Like today…three new videos that will be up soon! Goddess Natasha's Bondage Emporium and FemDom and Fetish.


For your information I am no longer doing "free" cam….there were not enough serious Lifestyle people and well, I can SEE what was going on….so keep in mind any camming with Me is a paid service! NO!! I do NOT take paypal! Don't even ask

Of course, that doesn't even begin to touch the thrilling live sessions! Well, that will have to be the next update!

Meanwhile, you can always call Mistress on NiteFlirt