Femdom Video Goddess Natasha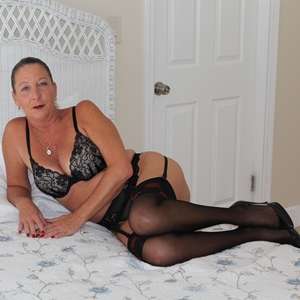 This week Bimbo Brainwash appeared on the marque and another mind control file was My most popular Femdom video Goddess Natasha this week. My most popular audio files were Cock Cleaning Maid and Compulsively Stroking and Edging.
My phone and chat lines will be on this afternoon into the evening.
Appearing on Marque
It feels so good to let go. Just relax and listen to My voice as all your thoughts are washed away. Blank. Empty. Reprogrammed and transformed into a big breasted, blonde, blank bimbo. Mmmm…it feels so good. Nothing else makes you feel so aroused. So excited. Those big breasts that the men can't stop looking at. It makes you giggle. Clothing, hair, make up and attracting men. That's what you have become! It is all you can think about. When I say bimbo, you feel your big bouncing breasts. When I say bimbo, your clitty gets so hard and your sexual arousal sky rockets.
Most Popular Video
With each sweep of My hand relaxes you and takes you down further. Deepening your trance with each sweep of My hand. With each sweep of My hand I remove any fear, any resistance as you become sleepier and sleepier. As you drift into dream state I begin reinforcing My control as well as your submission. Deepening your need to surrender. Deepening your need to submit. Reprogramming your mind as I guide you to the realization that anything is possible with Goddess Natasha! Featuring Femdom video Goddess Natasha, mind control, Mistress
Most Popular Audio
I have a position that just opened up that you would be PERFECT for! It is a maids position but you won't just be cleaning and performing domestic cleaning. In addition this position also requires performing cock cleaning! Locked in 6 inch fuck me pumps with wrist and ankle cuffs for quick restraint, My male slaves will be given permission to fondle you as you perform your duties. Don't worry that you won't have any chores after the cleaning is done! I have also arranged for you to visit offices as a slutty secretary!
Upon hearing My voice you will give in to Me… over and over again…. over and over again…. you're listening to My voice influencing your mind as you stroke… as you work on your cock… over and over again… you are listening to My voice again because you are aching to touch your cock and stroke because you are so weak with arousal! Filled with the need to stroke and orgasm. There is no greater pleasure on earth than to self-pleasure for Me, to arouse yourself for Me, and to cum for Me. But even more pleasurable, even sweeter agony, is when you edge and suffer for Me for as long as possible before you break down and cum for Me. It gives Me such amusement to know that you compulsively edge yourself for Me, helpless to resist Me, helpless to resist My voice, because you are so weak. And I just delight in making you weaker every single day. The weaker you are , the more I enjoy it, the more exciting it is. No matter where you are and no matter what you are doing you hear My words flowing through your mind.
Recent Releases
~NEW ~ Quick Cummer Ruining your Sex Life
My focus and goal is straight forward for making you a quick cummer. It is to completely destroy sex life! All along I have been encouraging you to watch more and more porn. Masturbating and edging for hours on end knowing that over time you are desensitizing yourself to anything other than your hand! Than censored quick cummer training to make sure than you orgasm quicker and quicker! Featuring Femdom, control, emasculation, quick cummer, chronic masturbation, chronic masturbator, masturbation encouragement
Yes, you should know by now that everything that I do, all the training, all My instructions are for just one thing! Big Black Cock! The brainwashing, the conditioning and reinforcement are to make sure you are not only ready but excited! Panties wet with excitement waiting for the day you are used by BBC! I know how exciting it is to dream about getting face fucked, a no mercy face fucking! It is all part of conditioning you and making sure any resistance is gone! Bringing you to the point that the excitement and eroticism over rides any apprehension because you want it so badly! Being prepared mentally physically for big black cock! Ready to submit to BBC, used by BBC! Panties wet as you wait, feeling the thigh high stockings pulled up to your ass! The panties and stockings make you feel like such a slut; enhancing your submission! I have talked about having you bred by big black cock to break you in and break you! A true gang bang will do that! The breeding bench ready…ready for you! Featuring Femdom, BBC, BBC conditioning, panties, stockings, breeding, gang bang