Femdom Erotica Goddess Natasha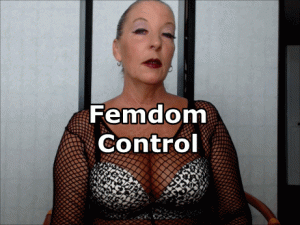 My most popular video this past week was Female Domination Control.  Becoming My Cunt Whore and Breaking of a slave Reprogramming were My most popular audio recordings this past week. I also released a new video and three new erotic audio files.
My phone and chat lines will be on per My regular schedule today! Well, My regular Sunday schedule!
Most Popular Video
It IS all about control for Me! I reiterate it over and over. I want so much more than physical control! Eventually anyone will surrender if there is enough pain inflicted! However I want so much more! It is so much more exciting to control you mentally, psychologically and emotionally! Delving into your subconscious, I want to manipulate your thoughts, desires and actions! I want to learn every weakness of yours! I want to learn every one of your secrets. I want to learn every one of your secret desires! Manipulating your weaknesses and creating a deep dependence on Me! THAT is control! Featuring Femdom, manipulation, power exchange, psychological control, manipulation, emotional dependency
Most Popular Audio
There is just something so erotic and degrading about calling you My cunt whore. That IS what you are, isn't it? My filthy whore…all of these names that I will be referring to you as. Oh I have so many humiliating and demeaning tasks for you to perform for My amusement! Panties, watching gay porn, stretching your ass for My violation…this is just the beginning! I know that you sit in your office and your head is filled with the dirty things you want to do as your panties get wetter and wetter! Featuring Femdom, humiliation, obedience training AVAILABLE HERE ON CLIPS4SALE
Breaking of a slave: Reprogramming 
The Breaking of a slave is accomplished through a variety of methods both mental and physical. After you are broken then it is time for your reprogramming! Brainwashing so to speak! My first goal is breaking you completely and after I have accomplished that then the reprogramming begins. This mental reprogramming is the second goal that I have. Trust Me that it is just as intense and is just as life changing! It is so powerful as well as erotic to now manipulate and control your thinking! One of the things that is so powerful is NOW you are thinking and behaving the way I want you to and you won't even be aware of it. My type of thought reform will impede your ability to think and completely disrupt your male ego! THAT is true reprogramming! Believe Me that I have genuinely become an expert at this type of brainwashing after you are broken! Featuring Femdom, mental manipulation, programming AVAILABLE HERE ON CLIPS4SALE
Recent Releases
~ NEW ~ Pussy Free is the Answer
Women are NOT the answer for you! Pussy free is the answer for you. Panties are the answer for you! Deep down you know this! The reality for you, your humiliating truths for you! Pussy is NOT the answer, panties are the answer. I know that you are so much happier in panties. I know that panties make you feel safe from Women and sexual pressure. Yes, panties are the answer for you! It feels good to admit it. Go ahead and say it! I am a panty bitch. I belong in panties. Panties are what makes me happy. When you are in panties it is so erotic and exciting because it is where you belong! Oh yes, it is humiliating and emasculating to admit how erotic it is and how arousing it is to be in panties! I know you thrive on that emasculation. I know that you thrive on that humiliation Featuring pussy free, panties, emasculation, panty bitch AVAILABLE HERE ON CLIPS4SALE
~ NEW ~ Sissy Panty Emasculation
This video is about simply one thing! The fact that you belong in panties. We both know that you do. It is just another sign of your emasculation. It is another sign of your continuing feminization. Panties are a sign and acknowledgement of your emasculation, feminization and sissification. The fact is that every time you slip into a pair of panties your emasculation keeps increasing. Frankly there is nothing you can do about it. With every pair of panties your emasculation is increasing more and more! I WANT you in panties! Not for your own sexual gratification but because I said to you that you WILL wear panties! Because I said that you ARE going to be a good girl and wear panties! Featuring Femdom, Femdom Erotica Goddess Natasha, panties, panty reinforcement, feminization, emasculation AVAILABLE HERE ON CLIPS4SALE
~ NEW ~ Positive Panty Reinforcement
Embrace the panties and the knowledge that you DO belong in panties. Being in panties feels good and is good for you! Every day you look forward to choosing the panties to wear for the day! Each day you feel the excitement and arousal of going through your panty collection to choose a pair. Each day you feel the excitement and eroticism of slipping into a pair of panties. These feelings will get stronger and intensify each day. The attachment that you have for panties will grow and grow! Soon you will have emotional and erotic feelings for certain pairs of panties. It will never cross your mind again to get rid of ANY of your panties! Featuring Femdom, panty wearing, panty reinforcement, good girl, Femdom Erotica Goddess Natasha
~ NEW~ Sissy Girl Transformation 
A sissy girl transformation starts with complete hair removal so My sissy girl has smooth soft skin. A chastity device to ensure that sissy girl is a good girl! Then all those feminine clothes, a whole new wardrobe. So many sissy girl panties! Ruffled panties, silky satin panties and of course panties to match each outfit especially sissy girl party dresses! Crinoline slips, petticoats, bralettes, camisoles and so much more! Each step from smooth soft skin to sissy curls to sissy girl dresses is to transform you into a sissy girl! Featuring Femdom Erotica Goddess Natasha, feminization, sissy girl, humiliation, hair removal, sissy curls, chastity