Popular Femdom Video Goddess Natasha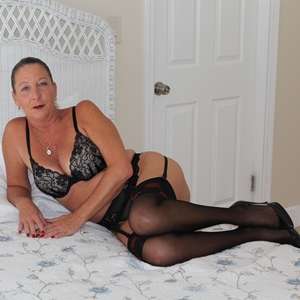 My most popular Femdom video this week was one of My many feminization files. My top two audio files were Femme Subby Hubby and one of My mind control files Goddess Says Humiliation Commands. In addition My file Masturbation Frustration appeared on the marquee for most of the week.
Appearing on Marque
It is the getting closer to the weekend and time for Me to exert My control over you! I am calling this weekend task masturbation frustration! Any time you masturbate this weekend and I know you will be, this is the procedure you are required to follow! I expect you to follow My detailed instructions explicitly and I am looking forward to your weekend of frustration and suffering!
Most Popular Femdom Video
I know what you really want! What you really are! The fact is you want to BE like Goddess I am the height of femininity! Look at My beautiful nails, make up perfectly done, lipstick all the way to My gorgeous breasts! I know it is what you want; to be femme and your manhood erased! The fact is you want to be like Me so feminine] wanting to be feminine and feminized! I know what you are and what you are NOT! Not a real man! No real men lust after My breasts, they don't envy them! It's all because you are a sissy and it feel so good to be feminine, doesn't it? I so enjoy the emasculation! I so enjoy the feminization that leads to your emasculation and seeing the changes! It is so emotional! The more you are feminized the more you see your masculinity slipping away the more powerful it is . Yes at times it will be so emotional and psychologically impactful! It changes the way you look at everything! From the way you look at yourself, look at Women and more! Emasculation and feminization changes ALL of those things! Featuring femdom, feminization, femme envy, breasts, emasculation One of My most popular Femdom video
Most Popular Audio
Society is so much different now! Finally we have returned to a Matriarchal Society. Every where you look you see signs of Female Supremacy and the New World Order! Now males have been stripped of their rights and used as a resource. The Women are now heads of household and femme subby hubby's serve them! Humiliation is a constant and I have you endure a chastity device as well as turning you into an object for others sexual pleasure. Making you beg for cock as My Female counterparts look on. My friends laugh and look on as I put you in your place. Their own subby hubbys watch in fear that will be next! Wearing feminine clothing, panties all the time, each and every day becoming more and more feminine. Becoming more of a sissy. That's how I refer to you . Sissy. Subby hubby. No personal power. No free will. Completely living under My control! Featuring Femdom, Female Supremacy, forced bi, feminization, sissification
Relaxing you and putting you into trance, I use the Goddess Says trigger to have you perform humiliating tasks. Listening to My seductive voice I guide you under My control and amuse Myself with your submission! The switch game is always particularly humiliating and ensuring you make use of your precum! Featuring Femdom hypnosis, mind control, humiliation, CEI, the switch game
Recent Releases
~NEW ~ Smoking Stroking Strapon 
It is time for another fix! Because you are so addicted which is exactly as I planned. Even though you know I planned it carefully it does not stop you! Because you have to see My cleavage, My long red nails, My cigarette and every glimpse of My breasts you become more entranced, more helpless. It is time to accept it. I knew there would be no escape once I was in control. Every video taking you further and making you crave your fix…your addiction…GODDESS That is what My videos do, that is what I do! Knowing you will not be able to resist! Only My voice, only My videos can give you those explosive releases! Featuring Femdom, control, smoke slave, cleavage, smoking, long red nails, masturbation encouragement, stroking, strapon, Goddesses cock, strapon training, strapon sucking
Over time your lust for big black cock has grown and grown. The desire to serve BBC and be used by superior cock has become stronger and stronger. Now it is so powerful and MORE powerful than any apprehension or embarrassment. Oh there is no embarrassment only the pride of being a bottom to big black cock. It IS your place, it IS where you belong! Coming to realize that you are better off and have so many more options. After all, Women are interested in BBC NOT you. With Women you were limited with limited success. However NOW it is so liberating to embrace the gay! Embrace the gay of being a bottom to big black cock! It is so worth it to endure looks, stares or comments knowing that you will be enjoying that big black cock. Proud to be gay. Liberated to be gay for BBC Featuring BBC, bottom, making you gay, gay conditioning, BBC conditioning