Mind Control Erotic Hypnosis
Using Mind Control Erotic Hypnosis Real Time Recordings and By Phone
Many years ago, in fact in the early 90's I started using erotic hypnosis to train My slaves and to relax and control them. My very first recording Mind Control I is still available. To this day I have found it very effective over the years on many submissives.
I have always enjoyed combining My mind control and erotic hypnosis videos and audio with subject matter that I find especially erotic. For example, using this method of reprogramming on a submissive who may have a low pain tolerance and increasing his tolerance. Another example would be suggesting that every night his dreams will be filled with Me (See Mind Control: Dream of Goddess) . I also practice it while on the phone as well as real time sessions.
At the beginning of a real time sessions, I have found it very helpful to assist My submissives in relaxing. Often they are coming from work or just the drive on the expressway can be stressful. This method of "trancing" not only will relax them but help them to focus now that they are with Me.
Erotic Hypnosis Mind Control
Mind Control: Craving Cock
In one of My latest Mind Control recording, I take you deep into trance, deep into a state of relaxation. Making you so susceptible to all My suggestions. When I am finished with you, you will crave cock, want cock and beg to be My cocksucker.
Format: MP3 Length: 10 minutes Price: $10.99
Mind Control: Reprogramming
My newest Trance recording takes you deep into trance and leaves you completely relaxed. Then I command you to empty your mind as I then begin your reprogramming. Your mind is so open to everything I tell you and will become your new reality. It has begun….the beginning of your reprogramming.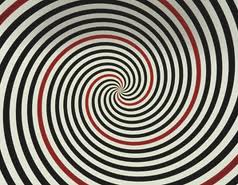 Format: MP3 Length: 12 minutes Price: $12.99