Femdom Fetishism Goddess Natasha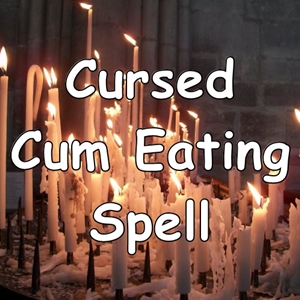 It was another busy week in addition to calls and chat on Niteflirt I released two new fetishism audio files and a new video.
My most popular video this past week was one of My worship videos featuring My all natural cleavage.
Cock Worship for Sissys and Emasculating Cock Comparison were My most popular audio recordings this past week.
My bi file Crossing the Line appeared on the most popular marquee for most of the week.
My phone and chat lines will be on per My regular Sunday schedule today!
Appearing on Marque
By now you know how much I enjoy forced bi. The emasculation, the humiliation and especially first time cock suckers are so exciting to Me! There is something you need to realize about bi and/or forced bi. Once you have sucked cock you have crossed the line! Never again will you be able to say you are bi curious. Never again when asked can you say I have not sucked a cock. Oh I want to be there to see every aspect especially if it is your first time! I want to witness every aspect of your humiliation and emasculation and the look on your face when you realize you ARE a cocksucker! The fact is once you cross that line you ARE a cocksucker! Featuring Femdom, emasculation, verbal humiliation, fetishism, forced bi, fetishism (AVAILABLE HERE ON CLIPS4SALE)
Most Popular Video
I have on this very sexy, soft silky push up bra. As you know My breasts are an all natural 36C. It's all Me! Don't you love how the pendant lies right between My breasts? So enticing nestled in My cleavage! Just imagine seeing Me in public with My breasts on full display! Yes, Mother Nature was very good to Me! Men desire them. Women want them! Running My hand over the edge of the bra you can admire My beautiful hand and long natural red nails! I know just the effect My breasts have on you! (AVAILABLE HERE ON CLIPS4SALE)
Most Popular Audio
Part of being a good sissy is learning to worship superior cock! After all, I have told you that you are a receptacle and are to be used for others pleasure. As a matter of fact, I have drilled this into you as part of your sissy training! As a sissy you KNOW you are to be used for others sexual release. My sissies have to beg to worship that cock and ask permission. When permission is granted then you will show your appreciation by licking, sucking, cupping those cum filled balls! It's time to put on your lipstick, get on your knees and worship cock!
One of the many humiliating and emasculating things I will subject you to is cock comparison. After all, actions speak louder than words! Oh I can tell you how unsatisfactory your size is but having you strip naked in front of a well-endowed male and standing next to him…well that is much more effective. I know that males begin cock comparison from the time they are young. However My cock comparison will be humiliating, embarrassing and emasculating! This won't happen once but MANY times. In fact, any time you are fortunate to be serving as a cuck there will be a cock comparison so you know exactly why I have chosen him! Featuring Femdom, SPH, emasculation, cuckolding, humiliation (AVAILABLE HERE ON CLIPS4SALE)
Recent Releases
~ NEW ~ Ego Destruction Making you Unfuckable 
I was reviewing the recordings that you download from Me. Pussy free recordings that I know you enjoy. The censored pussy free and the timed quick cummer files that I know you listen and watch over and over. These are particularly effective and amusing! Stuttering Idiot is a particularly manipulative file. Then all of the chronic masturbation files where I encourage you to stroke and edge more and more because I KNOW they are desensitizing you to sex. All of these recordings have a couple things in common. One they are all highly erotic and irresistible. I have designed them for emasculation, for control but WHAT am I REALLY doing to you? All of them are designed for emasculation however they are all DESIGNED to make you unfuckable! I have created them to destroy any chance that you will have a quote unquote normal sex life Featuring Femdom, emasculation, humiliation, pussy free, chronic masturbation (AVAILABLE HERE ON CLIPS4SALE)
~ NEW ~ Cursed Cum Eating Spell 
This is a REAL spell that I created and cast on the recent full moon! That means this spell is EXTREMELY powerful. The intent is for a life of ruined orgasms, a life of cum eating with no escape. A permanent state that will grow more intense each day. Never ending AND permanent once you have ruined an orgasm it will be irreversible. Featuring Femdom, Femdom magic, spell casting, ruined orgasm, cum eating, magic fetishism (AVAILABLE HERE ON CLIPS4SALE)
I know just how powerful My voice is and My carefully crafted word choices have a profound effect on you! Each time you hear My voice, listen to a recording or watch a video I AM making you want what I want and I want you in panties! I want you to be a committed panty bitch! With My seductive voice I encourage you to be a committed panty bitch, encouraging you and reinforcing that panties are good and good for you! Featuring Femdom, feminization, sissification, panty training, panty encouragement, panty programming, panty brainwashing, emasculation, pussy free, fetishism (AVAILABLE HERE ON CLIPS4SALE)