Female Domination Forced Bi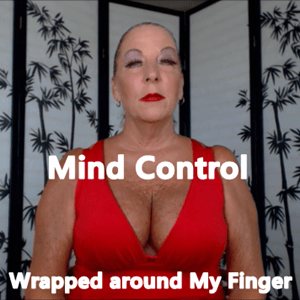 My most popular videos this past week were My Female Domination forced bi Slut and Go Deep and Rub your Clitty.
What makes you a Faggot and Mind Control Ultimate Surrender were My most popular audio recordings this past week. My video Violating your Mouth appeared on the most popular marquee for most of the week.
My phone and chat lines will be on per My regular schedule
Appearing on Marque
This video will be at the top of your list of favorites. You don't have to look hard to see the outline of My perfect breasts in this see through white dress. But can you keep your eyes off My shapely leather covered legs? I know you will drool as you watch My hands stroke my strap on cock. You would crawl across a hard floor for the chance to put your wet mouth around My cock. Dreaming that you could look up and see Me smile, as I teach you just how I like it sucked.If you truly wish to be My slave you WILL become My bitch. Featuring Femdom, Female Domination forced bi
Most Popular Videos
Perhaps all it takes is that one Mistress. The right one, or as it turns out for you the wrong one. That fantasy that you keep thinking about and talking about. Being a slut, being used and being taken over and over again. All it takes is a moment and your life could change forever! Could it happen to you? Featuring Femdom, Female Domination forced bi, extreme Femdom, kidnapping, forced bi, sexual slavery, slut training
Sissy Training ~ Go deep and rub your clitty
Sissy, you cannot resist Goddess! Becoming so mesmerized by My boots and My voice. As you go down, down and each time it gets easer and easier to get deep where you rub. I say rubbing because REAL men stroke while sissys rub! Rubbing that sissy clitty of yours getting more and more aroused. So suggestible, so moldable as you listen to My voice. Deep in dream state, that's it! Rub your sissy clitty! Surrender! Giving up control! Yes you want to be owned and controlled. When you hear the word surrender, you feel so feminine, so submissive! This time is so much different from trying to surrender to a Mistress! Because NOW you are READY! Ready to surrender!
Most Popular Audios
Continuing in My humiliation of you I explain exactly what makes you a faggot! Just the idea of being called a faggot is so erotic, isn't it? We both know what the word implies! Knowing your fantasies, what you masturbate to and what your deepest desires are is what makes you a faggot! Featuring Female Domination forced bi, faggot reinforcement, making you gay
Mind Control Ultimate Surrender 
People use hypnosis for a number of things. Some to bring out forgotten memories or to recall past lives. But I use hypnosis to further My control over you and your mind. To eliminate your thoughts that I do not desire you to have and lead you to the ultimate surrender. The surrender of your mind and erasing of thoughts. This ultimate surrender that will leave Me in control as I delve deep into your subconscious! Using methods used in "Deeper" you descend into a deep state of hypnosis. What IS the ultimate surrender? It is the surrendering of your mind as I take you down into a deep state of hypnosis. Conditioned to My voice, you feel so relaxed and content. It seems natural for Me to delve into your mind. Natural for Me to take control of your mind and thoughts. Just let go..and surrender.
Recent Releases
~ NEW ~ Mind Control Wrapped Around My Finger 
Wearing a cleavage enhancing red halter dress I manipulate the pendant as I manipulate your mind! I have made sure that you want what I want and you are so wrapped around My finger! I know you can feel the tightness of My leash, the collar as you wait for Goddess to snap Her fingers. Feeling so happy and content being permanently hypnotized. I WANT you to go deeper. Permanently hypnotized exactly as I planned. Compelled by My voice. Compelled by the pendant. The swirling pendant taking you down just like My voice does! Of course also the color red…red lipstick, long red nails, red dress. It all triggers you with no effort at all. In your mind's eye you are kneeling and offering yourself in subjugation. Because you are owned, you are controlled, and you are exactly where you were meant to be! Intense feelings as you drop with every snap of My fingers! Featuring Femdom hypnosis, mind control, all natural breasts, cleavage, finger snapping, dropping, long red nails, red lipstick
This spell was cast on the Harvest moon! It is becoming so real and you cannot stop! Getting more and more intense and exciting! This compulsion, these obsessions are exactly what I want. These obsessions are exactly My intent with this spell and previous spells. Permanent, irreversible and creating a deeper need for panties. A deeper need for sexy girly panties, bras and becoming mindless. Becoming mindless and obsessed and so in love with all these erotic feelings! Cock obsessed, big bimbo tits, a cum addiction from which there is no escape. Now with this spell hormones will be another step for you! With this spell you will become forced, trapped with no escape this new life you will embrace! Featuring Femdom magic, bimbofication, cock obsession, cum addicted, feminization