Dirty Faggot Ryan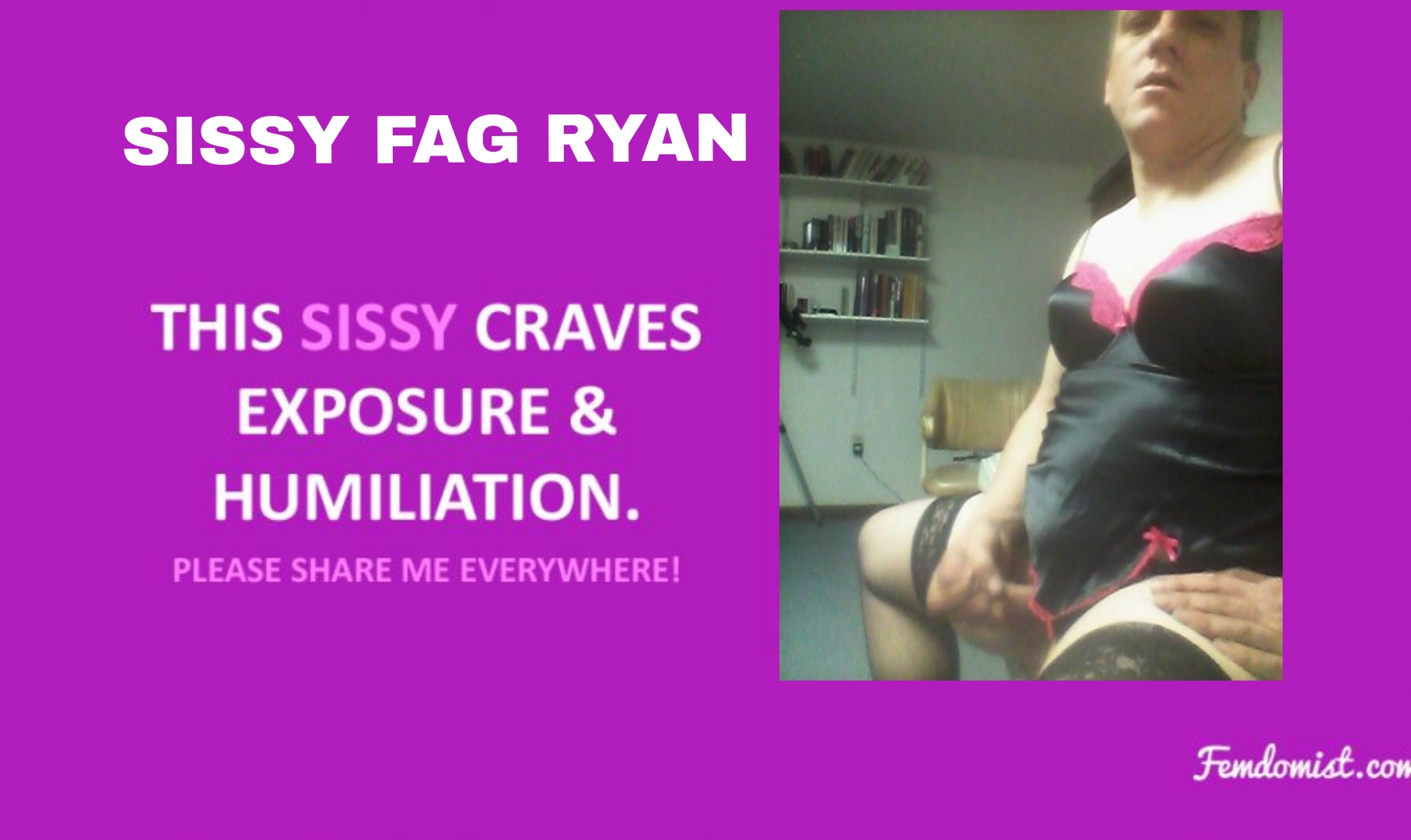 It is time for another faggot to be exposed! This pathetic faggot has downloaded many of My recordings including
Friday Night Faggot Instructions, Cum Guzzling Slut, Not So Secret Faggot just to name a few!
But dirty faggot Ryan has gone much further than just that! This faggot has sucked strangers cocks at a variety of glory holes in Boston and other surrounding towns! He will suck cock anywhere anytime and has! In hotel bathrooms, in cars and in the woods even behind dumpsters!  This cock sucker just cannot get enough cock!
In addition this pathetic dirty faggot ryan also likes to dress up in Women's clothing especially slutty outfits to attract men.
Just a few of this faggots confessionals are:
I love BBC
I SWALLOW MY OWN CUM AND ANY MANS CUM EVERYTIME
I am a pathetic cock loving closet Sissy who begs to be exposed so the world knows what a pathetic Faggot I am
I beg to be humiliated degraded PLEASE post me everywhere
Be sure to download and post his photos everywhere and if you are in Boston or nearby this cocksucker is ready, willing and able!