Pussy Free Life Goddess Natasha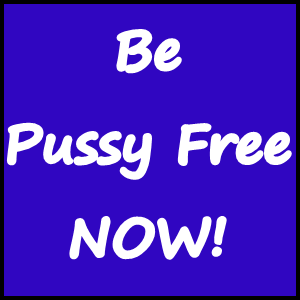 My new audio file features a number of things but particularly controlling and erotic is pussy free life and  reinforcement!
~NEW ~ Pussy Free Chronic Masturbator 
Panties. Panties and MORE panties! More and more masturbation! More panties always lead to intense edging and masturbation sessions. I know that once you are in panties it is irresistible to start rubbing and stroking. The panty wearing IS leading to being more feminine AND being a sissy! More feminization like waxing your legs and eventually a complete body waxing! All these things panties, feminization, waxing and chronic masturbation have been leading you to a pussy free life. Which is exactly what I want! Which is exactly what you deserve because you know you do not deserve pussy! Featuring panty humiliation, panty obsession, panty reinforcement, pussy free reinforcement, masturbation encouragement, chronic masturbation
As I have pointed in the past Saturday is one of the busiest days for social media! So it is one of the days that is perfect for maximum exposure!
Today's SPOTLIGHT File
Wouldn't you like to see your information posted so that My 12K followers see it? Not only see it, but retweet it, love it and spread your exposure throughout the internet! It is simple to do! Send Me a compromising most embarrassing photo along with your sissy name and any other details that the world should know! I will post it AND promote it to make sure you get the attention you crave! Of course include your Twitter so I can tag you! Who knows? This photo(s) could also appear on My personal web site!
I know how much you love your panties! Wearing them, feeling them over your ass, between your legs. It is so emasculating to admit but you can't resist the pull of panties! Of course you can't resist taking photos and showing off! Exposing what a panty boy you are! While panties feel so good you want everyone to know that you are not a real man hat you are a panty boy! So you keep pushing the envelope more and more! While you have craved being exposed and showing off your panties you have never been able to do it yourself! Eventually the photos fall into the wrong (or right) hands! MINE! Featuring Femdom, panties, blackmail, panty blackmail, humiliation, emasculation, panty humiliation
There are so many things that excite you! It isn't the things that excite most men! No, for you it is panties and lingerie. Stockings and pantyhose feel so good to you and slipping into a pair is sure to arouse you! If you aren't wearing panties you are craving panties! That is not even the whole truth! The truth is ALL of those feminine girly things feel more natural. The truth is this is what arouses and excites you! When you look at an attractive Woman it is not with excitement. No you want to BE HER ! It is time for you to face the truth. You would be better off being a girl!
Stripping away your masculinity is so exciting and erotic to Me. The deeper I get inside your mind the more I am going to emasculate you. As you listen to My voice, relaxing you and taking you down you let Goddess into your mind. Taking control of your thoughts. Taking control of you. Real men don't lipstick or lipgloss. But we know you aren't a real man and I am going to change your thought processes even more! With My voice flowing through your mind it is the most natural thing in the world. To admit you are NOT a real man. That you are a sissy. Always have been a sissy . Always will be a sissy. Everlasting emasculation with hormone therapy, laser treatments, growing out your hair is just the physical part! The psychological aspects you cannot escape just like you are unable to escape My voice telling you that you are not a real man. Featuring feminization, sissification, emasculation, humiliation, trancing, mind manipulation
Be Pussy Free! This contains three audio recordings designed to reinforce a pussy free life! Includes the titles Meant to be Pussy Free, Pussy Free Existence and Pussy Free Hand Humper!