Lifestyle Submission Servitude Goddess Natasha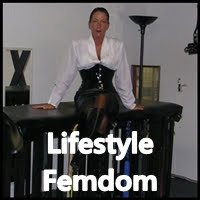 It is Submission Saturday and today I am high lighting some of My favorite Lifestyle Submission Servitude recordings. There is such a stark difference between Lifestyle servitude and the selfish fetish oriented submission requests that I receive daily!
Remain in Chastity for Goddess 
Oh I know how difficult it has been! Locked in chastity day after day, week after week and now it is going on months! You are so frustrated, aren't you? So desperate to cum! Balls feeling so full and desperately aching. Leaking and dripping. I decided to show you a bit of mercy and created this recording for you to listen you. I put you in a light trance and reinforce My control and the way to please Me is to stay in chastity. Not only will you want to stay in chastity but you WILL enjoy these feelings of frustration and desperation!
I truly hope you know what a privilege the position you are in! I don't mean being on your hands and knees! I mean the position that you are in of being personally trained by Me. I have been called many things including a strict Owner, a strict Mistress even a micromanager! Because I am going to manage every bit of your life from what you wear, talk, your behavior tightly controlled! I realize the first 30 days are going to be very difficult and I will need to discipline you! I know that you will make mistakes! My training can and will include speech restrictions, Protocol enforcement and other aspects of Lifestyle Female Domination! Featuring Femdom, slave training, cage training, tight control, obedience training, Lifestyle Femdom, Lifestyle submission servitude
One of the most satisfying and erotic things for Me is bending you to My will. Slowly but surely as I infiltrate your mind and pry every secret and secret desire out of you I gain more and more control. Even then it is not enough. I want you to do things you only fantasized about or maybe even things that never crossed your mind. Because to ME THIS is what real control is. THIS is what real dominance is. Making you want what I want! Featuring Mistress, domination, Lifestyle submission servitude
As you listen to My voice you relax. It feels so good to be Goddesses slave, doesn't it? That word sends a shiver down your spine. A slave to Goddesses voice, a slave to Goddesses dominance, power and control, a slave to Goddesses every whim and desire. It feels so good to let go and let Goddess guide you. Just close your eyes and relax as you listen to My voice. Picture yourself in front of Me, kneeling at My feet. As you kneel you are filled with worship and adoration. Eager to please, eager to serve Me. Wanting to be of service and making Goddess happy. I know that you want to be a slave. By now you realize that you were meant to be My slave. That it is your destiny! Realizing that you were meant to be owned. That you need you submit. That you need to surrender. Featuring Femdom, trancing, voice seduction, mind manipulation, Lifestyle submission servitude
Lifestyle Femdom Lifestyle slavery 
Being owned, being truly controlled is something you desire deeply! While it is very erotic and so exciting do you really know what it entails? Do you know what giving up your personal power means? Are you ready to give up your free will? To give up your personal power AND personal freedoms! THIS is what being owned by Me IS! It means sacrificing and surrendering! The ability to do whatever you want no longer exists! Featuring Female Domination, Lifestyle Femdom, TPE, surrender, submission , Lifestyle submission servitude
Did you know I have over 1400 videos, audios and other files listed on Niteflirt? I realize it can be overwhelming however I would be more than happy to make recommendations based on your erotic interests! Simply send Me an email or chat message letting Me know your interests!