Category Archives:
tribute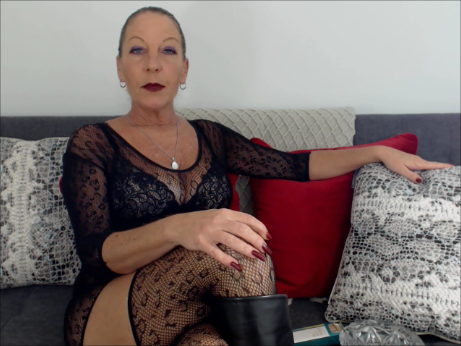 My most popular videos this past week were one of My cam promos and also Femdom control. Gay Leather Bar and Pretty in Panties were My most popular audio recordings this past week. I also created three new Femdom erotic audio files this week.
Most Popular Videos
It IS all about control for Me! I reiterate it over and over. I want so much more than physical control! Eventually anyone will surrender if there is enough pain inflicted! However I want so much more! It is so much more exciting to control you mentally, psychologically and emotionally! Delving into your subconscious, I want to manipulate your thoughts, desires and actions! I want to learn every weakness of yours! I want to learn every one of your secrets. I want to learn every one of your secret desires! Manipulating your weaknesses and creating a deep dependence on Me! THAT is control! Featuring Femdom, manipulation, power exchange, psychological control, manipulation, emotional dependency
My cam line was on and as usual I have released photos and an erotic video of what I am wearing as well as the mood I am in! Featuring smoking, strapon worship, leather boots
Most Popular Audio
You have heard Me say how much I enjoy watching bi play especially with you sucking cock just to please Me! I believe it is time for a night out at Ramrod's! I am often asked if this place really exists…and yes it does! Do I take submissives there? Absolutely! Just google it and you will see! It is a Leather/Levi Gay bar where they will be soooo welcoming to a cocksucker like you!
I know that you so enjoy wearing panties, don't you? Those soft, silky feminine panties feel so good when you put them on! I know your little clit gets soooo hard! Panties feel so erotic against your body, don't they? you wear panties whenever you can.Panties makes you feel so submissive and so humiliated! I know that you have a secret hiding place where all your pretty panties are! Don't worry…I won't tell anyone! It will be our little secret 😉
Recent Releases
Masturbation especially edging over and over IS highly addictive! That feeling of heightened arousal IS addictive and having an orgasm would ruin this intense pleasure! There is nothing else that feels as good as this hyper arousal from endless masturbation not even sex! Even though you know you are desensitizing your cock and that now it is only your hand that can satisfy this gooning addiction that you cannot stop! The stroking edging sessions getting longer and longer. Spending more and more time by yourself, more and more time watching porn! So you will keep stroking, so you will keep edging, you will keep gooning! This intense heightened arousal is what is going to keep you stroking, this intense heightened arousal is what is going to keep ensure that you ARE a life long gooner! Featuring Femdom, gooning, edging encouragement, gooner acceptance, hyper arousal, chronic masturbation
~ NEW ~ Panties Pussy Free BBC 
I am so pleased with your progress! Everything from your panty acceptance and acknowledging that you DO belong in panties and panties ARE good for you! Accepting the sensuality of having a smooth hairless body that is so feminine and seductive! With My help realizing that you should live a pussy free life and that you ARE better off being pussy free. Next will come your acceptance of BBC. I know how erotic you find big black cock and that BBC porn fuels your masturbation sessions however I want so much more than that! Featuring feminization, panty encouragement, panty approval, pussy free, pussy free acceptance, BBC
Pride month might be over but that does NOT mean you should stop flying your fag flag! I know that you enjoy being called a faggot! It IS what makes you hard. The more I tell you what a faggot you are, the more aroused you get! There is no denying it! Not anymore! The fact is that you like being a faggot, like being used and want men and yes Women to know that you are a faggot. Time has passed and you have passed the point of it just being a fantasy or fetish or thinking you are bi. No you are a FAGGOT. Craving cock and knowing that you belong on your knees. Knowing that you are a submissive bottom faggot who is only happy when servicing cock! Be a proud faggot and fly your fag flag. Featuring Femdom, faggot reinforcement, making you gay, gay conditioning
Financial Domination Financial slavery
Back again like I KNEW you would be! Because you are so addicted, you are so hooked. Nothing else feels this good! Did you know it was going to be this addictive? Thinking it would be JUST one video! But then seeing My red lips, My redlipstick and My long white cigarettes while yhou confessed everything to Me! I KNOW what you are masturbating to! I KNOW what you are thinking! It is not a secret anymore! It gives Me such power and control over you! So you KNOW that you must give, you must give in to My financial domination! Click…and tribute. It is going to be more and more addictive! NOTHING else feels this erotic and satisfying as you pump! With every cigarette, with every word you cannot resist! So you click, and send, again!
Featuring Financial domination, financial slavery, Femdom, cleavage, all natural breasts, red lipstick, long red nails, smoking, financial control
Happy Birthday to Me! Today is My 52nd Birthday and as you may have guessed I am taking the day off! I will be enjoying the beach and sunshine. Relaxing and taking it easy. THAT is how I like to celebrate My birthday!
However you can still send Me a birthday message, send a tribute or visit My Birthday Wish List Here.
I very well may log in late in the evening so you can even sing Happy Birthday to Me 😉
This year is fabulous 57 and I really do feel fabulous! First I am so fortunate to not only be in good health but to live where I consider paradise! After living here more than 30 years I still feel the same way. In fact the best decision I ever made was to move to South Florida.
Reflecting on being a mature Femdom it has only gotten better over the years. My experience and knowledge is often commented on and complimented. The younger submissives find that so attractive and the more experienced submissives can relate to Me.
So know that I would enjoy hearing from you whether it is a birthday message, tribute or however you choose to acknowledge My birthday!
Happy Birthday Fabulous at 57
It's My Birthday and what would be more appropriate than a $57 tribute on My 57th Birthday!