Category Archives:
Matriarchy
Well, I am back in Florida and very happy to return home! Saturday was quite busy with phone calls and some great conversations. Even though I was not available by phone this week there were a lot of downloads of My audio and video files!
This week's most popular video was Called into My Office which is a fantastic video for those who worship My size 6 feet especially when encased in stockings! My most popular audio file has been Femdom The New World order which is My extreme view of what it would be like!
As you may or may not know every weekend or Sunday I create a special for a limited time. This is a group of themed recordings and this weekend it is seven of My breeding files.
Most Popular Video
I call you into My office because I have realized how fascinated and attentive you seem to be with My feet and stockings. It's the end of the day and My stockings and shoes could use some of that attention. I slip My black leather pump off and instruct you to come closer. This is going to be our little secret…at the end of each day, you will come into My office and sniff and smell My shoes and stockings.
Most Popular Audio File
Are you ready for the Femdom New World Order? Society and Our culture are going to change so drastically. The rules, legalities and rule of the land is going to be so completely different. For you and the males who have destroyed and ruined society it will be particularly difficult as your reprogramming for your new life and status begins. Not "broken in" but broken. your existence with no rights and no property. Superior and powerful Women are now in control. This Femdom New World Order is like nothing you ever imagined!
Recent Releases
It is so exciting isn't it? Living with that arousal and knowing the power that I have over you! That is what is exciting to Me. Knowing that you are under My thumb. Knowing that I could chose at any time to bend you to My demands and way of thinking! The day will come when you know you have lost control over your life. Living each and every day with that mental anguish of knowing you must please or suffer severe consequences. How exciting and erotic that will be! But the truth is you WANT this!
The privilege of being a slave for life is not offered often or easily. Certain things are required and must be proven to be considered for such an honor. The dedication, devotion and sacrifice that must be displayed should be kept in mind at all times. No sacrifice should be too great. The devotion you show should be apparent to anyone who sees you serve and the dedication endless. Of course, your loyalty will be unwavering! This is your destiny. Not just a session or online slave but the permanence of being owned for life!
The idea of breeding you is so erotic to Me! These seven files will be sure to fuel your fantasy of being bred! These files total over 45 minutes! Titles included are: Breeding Party, Dirty Bitch to be Bred, The Breeding Stall, Bitch to be Bred, Bitch Breeding Program on The slave Farm, BBC Breeding and Femme Bitch to be Bred
As you know I am a dedicated Female Supremacist who truly believes the world would be a more peaceful place with the return of a Matriarchal Society! For years, I have studied and researched both Matriarchal and patriarchal societies and their history and impact. This subject is on My mind a lot and today I recorded some thoughts!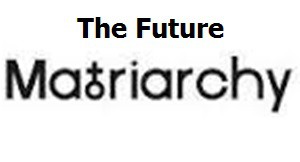 For many years I have promoted the philosophy of Female Supremacy and the need for the return of a Matriarchal Society. The subject is often on My mind as I imagine what it would be like, the structure that would need to be in place and how and what Women would use males for. Oh yes, I get a lot of feedback that My views and ideas are extreme and harsh. I believe that level of harshness and extreme ideas will be necessary especially at the beginning!