Forced bi Cocksucker
There are many activities that I enjoy engaging in with My submissives and slaves. For instance forced bi cocksucker is a particular favorite of Mine. Although the use of "force" is rarely needed. Once a true submissive realizes how much enjoyment I find this and how erotic it is, they become quite interested in pleasing Me in this way. This forced bi cocksucker is exciting for a number of reasons. The most important reason for Me is the aspect of emasculation that is involved. After all, how masculine can a male feel with a cock in his mouth?
Forced bi cocksucker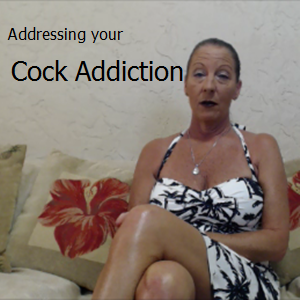 As you have probably noticed, I thoroughly enjoy orchestrating bi play with My submissives. I don't just talk about it…I take them to glory holes, adult movie theaters and gay leather bars! If you haven't ever done it, google My name (Goddess Natasha) you might be surprised at what you find! I often write about My experiences and document My play with My slaves!
I have always thought the phrase "forced" bi to be an interesting way that it is labeled. Psychologically I believe it may be easier and more exciting if a submissive feels he is being forced to service another man's cock.
Below are some of My hottest bi play recordings! Enjoy!
Addressing your cock addiction $6.99

In this video, I address your addiction to cock. you have had a taste and now you need more and more! We both know how often you watch porn wanting to be the one sucking cock! It has been in the back of your mind for so so long! Now its time to admit it! you are addicted to cock!
Secret Cocksucker $9.99

I know what you secretly want, what you desire, what you dream of – men. Smooth, muscular, delicious, hard-bodied young men. I know that you dream of a place to go, be free and be surrounded by cocks and tight hard asses. In this audio recording, I take you there…to a place where you can be what you truly desire to be…a cock sucker. (Audio File 10 Minutes)
Forced bi Gay Leather Bar $7.99

You have heard Me say how much I enjoy watching bi play especially with you sucking cock just to please Me! I believe it is time for a night out at Ramrod's! I am often asked if this place really exists…and yes it does! Do I take submissives there? Absolutely! Just google it and you will see! It is a Leather/Levi Gay bar where they will be soooo welcoming to a cocksucker like you!
Natural Born cocksucker $6.99

you are going to make such a good cock sucker! After all, you and I both know that you are a natural..natural born cocksucker. All the hours you spent watching and wishing it was you with those cocks deep down your throat arouses you like nothing else! It will be so erotic to guide you and train you so that everyone will know you were born to suck cock.
Does the idea of forced bi cocksucker intrigue you? Call Me live on Niteflirt