Foot Worship by Goddess Natasha
Foot worship is a wonderful way for a slave to show subservience and devotion to his Mistress. I don't believe that a submissive necessarily has to have a foot fetish per sey to enjoy this type of service.
Foot Worship
Foot worship can be a very intimate and sensual time for a Mistress and slave. There are a number of reasons that I enjoy it. One, it puts My slave in a subservient position if I instruct him to kneel in front of Me to perform it. Two, it can be a wonderful beginning to a session putting him in the proper head space for serving. BUT it can also be a perfect end to time together as a slave kneels in front of Me as he comes back from sub space. There is still a physical connection and it can be a quiet time for reflection.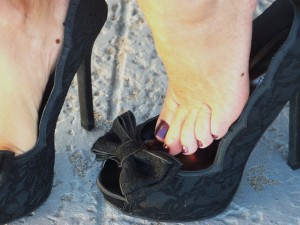 Another position that I enjoy for foot worship is using My slave as a chair.  Again this is a very subservient position.  I have found that My slaves find it quite erotic to feel the weight of My body. In addition it creates the perfect situation for rubbing My feet across a slave's face as well as resting them on his chest. In one quick movement, I can be standing to insert My toes or even whole foot into his mouth!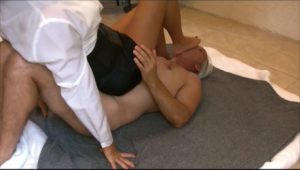 Preview My Foot Worship videos CLICK HERE