Femdom Hypnosis Trance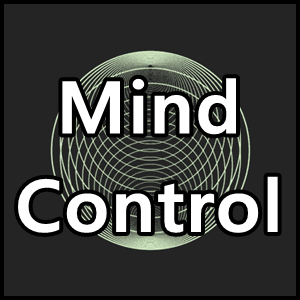 As you probably know by now I have been practicing Femdom hypnosis trance and trancing since 1992. There are so many different methods such as visualization, fractionization, ASMR and more. I employ and enjoy them all. My main focus is always My seductive voice
~ NEW ~ Femdom Hypnosis Ownership and Control
I know exactly what is happening to you! Becoming perfectly programmed just as I planned. I am eliminating any fears or any inhibitions and ensuring you eager for more control, ensuring you are eager and crave to hear My voice, crave more control. With every snap, with every single snap you are triggered to go deeper. trembling in anticipation. My plan has always been to have you completely and totally under My control! Intensifying your desire to surrender, intensifying your desire for My control, intensifying your desire to be a slave. A personal slave with no personal power, no free will, no control. It makes Me smile knowing what I have done to you and knowing that I have triggered you to so many things. It is so exciting and empowering. It is so easy now for Me to hypnotize you and manipulate you and there is nothing that I enjoy more! I will keep intensifying your craving and need to be owned! Featuring Femdom hypnosis, Goddess Says, pendant, hand gestures, long red nails, finger snapping, dropping, visualization, ownership
Today's SPOTLIGHT File
With My mind control recordings I have conditioned you and implanted many triggers! This latest video features My blue eyes, blue ring and blue pendant nestled in My cleavage as I take you deeper into a relaxing state of hypnosis. As My voice seductively infiltrates your subconscious I imprint another trigger to bring you deeper under My control! Featuring Femdom hypnosis, mind control, trigger, cleavage, hand gestures
Feminization Brainwashing Increasing your Femininity 
Each session and each time you listen to My brainwashing files you become more and more feminized. Slowly but surely these changes are becoming your new normal. As My voice penetrates your subconscious you see what I want you to see! As My suggestions become even more deeply embedded you carry them out as if it is the most natural thing in the world! Deeper and deeper as you become more and more feminine. Becoming permanently conditioned to accept each suggestion and each new aspect of your feminization!
My beautiful cleavage and elegant hands encased in leather; I want to deepen My control over you! The pendant glistens as I take you down. Just let go and let Goddess take control. It feels so good to let go and drift along with My voice. Running My whip through My leather gloved hands I delve into your subconscious implanting a devious trigger for arousal. When this trigger happens, you will NOT have any control over your arousal and erection! In fact the more it happens the stronger the trigger will be! Featuring Femdom hypnosis, trigger, erotic hypnosis, leather, leather gloves , finger snap
It's time in fact it is past time for Me to deepen My control of you! With this video I take you deep then deeper with fast drops into hypnosis. As My seductive voice flows through your mind I describe the endless rapture that you feel when serving. The endless rapture and arousal of belonging to Me! As I imprint in your mind the arousal and satisfaction you feel, My pendant glistens in My cleavage and My hands gesture you deeper~ Featuring mind control, triggers, fast drop, finger snap, Femdom hypnosis, hand gestures
Listen to My seductive voice whispering in your ear as I condition you into being owned by big black cock. Black cock IS superior. Worshiping black cock is your duty. It is your duty to service big black cock. Big black cock owns you! Featuring ASMR , Femdom, brainwashing, BBC brainwashing, BBC conditioning Best listened to with headphones!
As I have mentioned previously, I have another profile on Niteflirt MistressGoddessNatasha. Simply put there just was not enough space for all My audio and video files for just one profile. VISIT MY NEW PROFILE HERE