Shemales Pool Party HOT!
Shemales
Another aspect that I find very erotic and exciting is shemales! I so enjoy their sexy bodies, the way they dress and strut as well as their lack of sexual inhibitions! I detail some of My ideas for you in My latest recordings!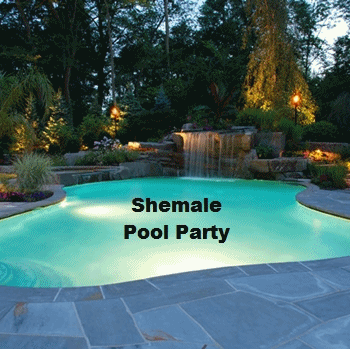 Shemales Pool Party
You just can't get enough can you? Those hot chicks with dicks! Take My hand and come out by the pool! Look around you…look at all these sexy trannys just waiting for you! They strut for you in their high heels playing with each other. You are being seduced aren't you? Look at all those hard cocks, those tight asses and they are begging for your cock!
Need more? How about a Room filled with shemales?? CLICK HERE!